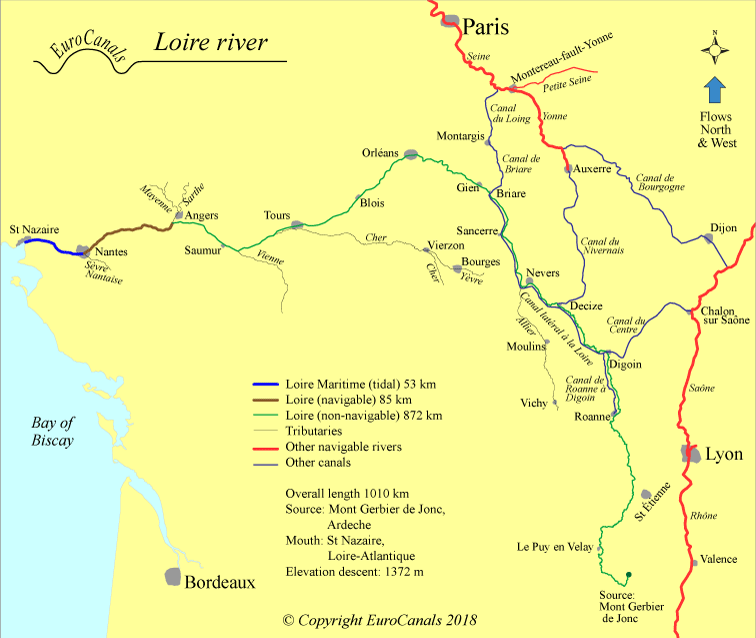 Although the Loire is the longest river in France (1,010 kilometers) only a short portion is navigable; the bed of the river is relatively wide but most of the year the flow is small, thus the channel is shallow and wanders across the sandy bed. Shallow-draft boats are used locally.
Loire Maritime - Navigation from the Bay of Biscay into the Loire is tidal from the mouth of the river at St Nazaire to Nantes.
Loire (navigable) - This portion of the Loire is an 85 km link between Nantes (Loire PK646) and the rivers of Maine-Anjou. The location of the channel and the depth varies significantly.
There are only two other short sections where the river can be navigated:
A disconnected short piece of the upper Loire accessible from the port at Roanne.
The 1.2 km link between the Canal du Nivernais and the Canal latéral à la Loire at Decize.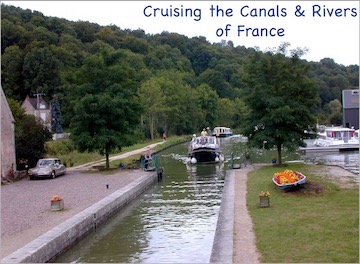 Hello Tom, Thanks so much for all the work you have done over all these years and your freely offered support, it really is very much appreciated. So much so it has enabled a group of complete amateurs to take a 40 foot steel Dutch motor boat from Arnhem to very close to the Med, all via your guides, and we're still going!! Stay safe. John C.