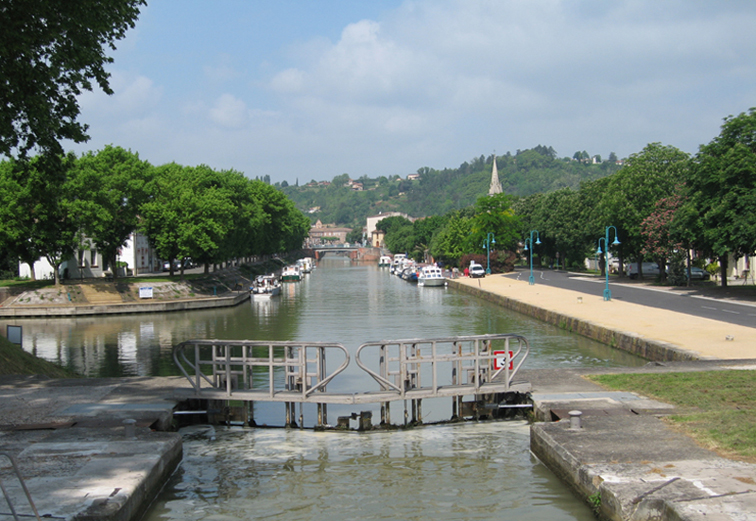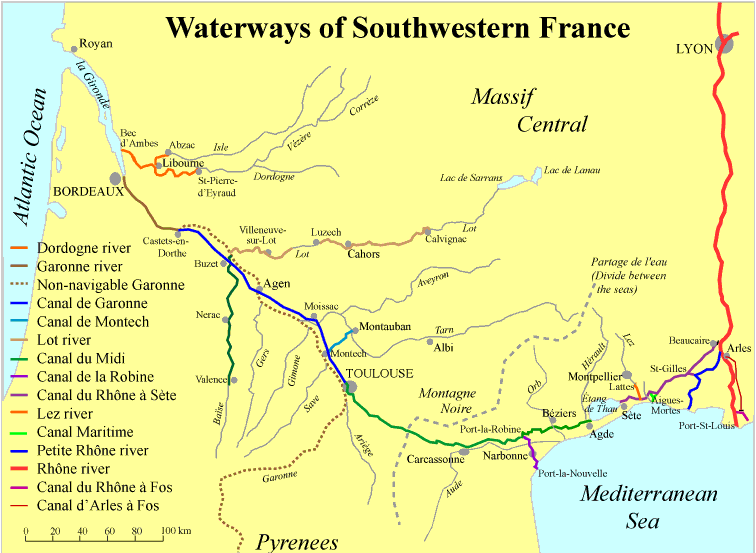 The Garonne river begins in Spain as the Garona, 35 kilometers south of the French border in the Pyrénées. It is the major river of southwestern France, passing through the cities of Toulouse, Agen and Bordeaux on its path to the Atlantic Ocean. It is navigable only in the 60 kilometer section from Castets-en-Dorthe to Bordeaux. However it is closely paralleled by Canal De Garonne for 193 km from Toulouse to Castets.
Garonne river and Canal De Garonne are described in detail in EuroCanals Guide: Southwestern France
Hello Tom, Thanks so much for all the work you have done over all these years and your freely offered support, it really is very much appreciated. So much so it has enabled a group of complete amateurs to take a 40 foot steel Dutch motor boat from Arnhem to very close to the Med, all via your guides, and we're still going!! Stay safe. John C.